BulzEyePro
®

SunShadeFoam
Counteracts the detrimental effects of mirage!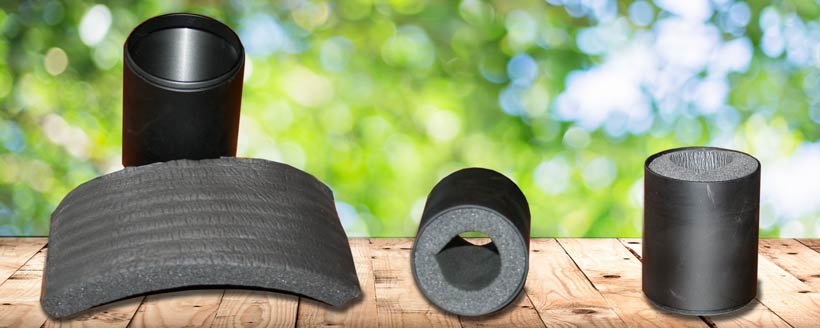 (above) SunShadeFoam shown installed inside a scope shade. (Scope shade not included with purchase.)
SunShadeFoam

Fits objective diameters up to 65 mm.

For 40 years BulzEyePro ® has been developing SunShadeFoam to create specific qualities. SunShadeFoam is 5/8-inch thick and 3-inch x 8-inch in size.

When you see what this product does to the detrimental effects from mirage you will have a leg up on your competition!

Installation instructions:

Roll up the SunShadeFoam with the smooth side/surface on the outside and the ribbed side/surface on the inside of the roll.
Insert rolled up SunShadeFoam into scope sun shade.
Can be cut to length with a sharp knife for a precision fit.

Use SunShadeFoam when mirage is a problem or just about any time and you will be happy that you did.

BulzEyePro

®

SunShadeFoam


You can custom cut to fit any scope's sun shade!

SunShadeFoam
$10.00*
*If purchased with the order of any Optical Booster, you will receive a $5.00 refund after ordering.

To top of page

Our Money-Back Guarantee

If you are not satisfied with this BulzEyePro® product for any reason, simply return it within 30 days of the purchase date for a full refund of the item purchase price. (Shipping charges for domestic and International shipments are non-refundable.)

Returns must be made to the merchant from which you originally purchased.

If your purchase was made through the BulzEyePro® website, please send your return to:
BulzEyePro
1069 South Belfast Avenue
Augusta, ME 04330
*Please note: Be sure to include your telephone number.

IMPORTANT: Products returned for refund must be shipped within 30 days of purchase, with the original packaging, or a refund will not be provided. BulzEyePro® is not responsible for return items lost during shipment. PayPal purchases will be refunded through PayPal.

Lifetime Warranty Against Defects

Defective items returned for replacement do not need original packaging. Please ship to the address indicated above.

SunShadeFoam mounted inside a scope sun shade.